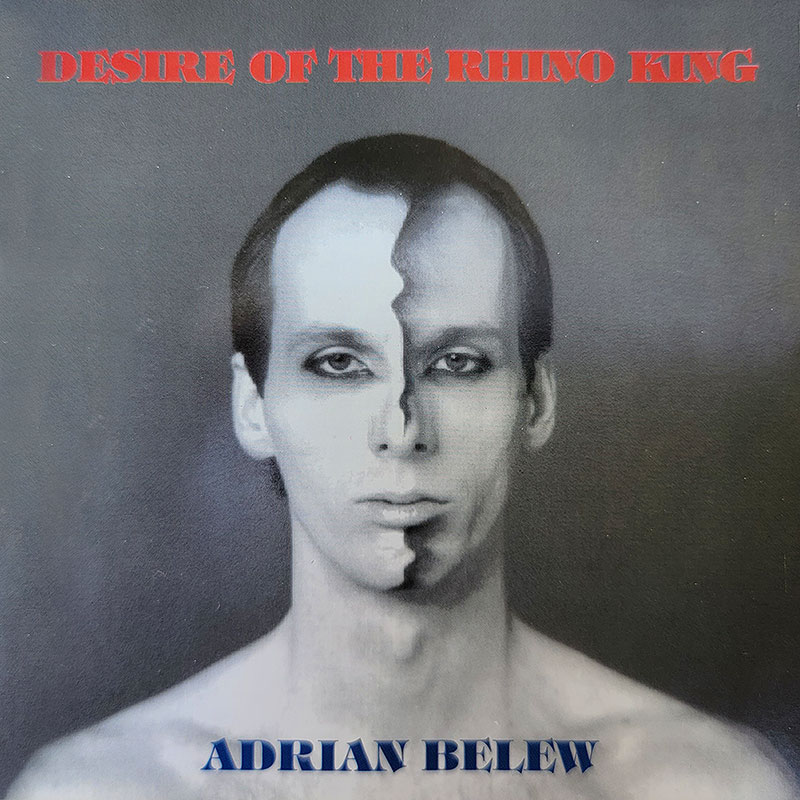 desire of the rhino king
release date: 1991
The Final Rhino
The Lone Rhinoceros
Big Electric Cat
The Murmur
Hot Son
The Man In The Moon
Swingline
Adidas In Heat
Fish Head
The Ideal Woman
Sexy Rhino
Twang Bar King
Paint The Road
The Rail Song
Ballet for a Blue Whale
The Gypsy Zurna
Joan Miro's Procession Through the Insides of a Purple Antelope Across a Sea of Tuna Fish
Portrait Of Margaret
Laughing Man
Guernica
trivia points
since this was my first compilation record of songs from the first 3 solo records* 20 of these songs have already been covered. but there was 1 new piece with an easy-to-remember title: Joan Miro's Procession Through the Insides of an Antelope Across a Sea of Tuna Fish.
first released as a "flexi-disc" in the march 1987 Guitar Player magazine, it was from the Desire Caught By The Tail sessions so it seemed right to include it.
in JMPTTIOAAAASOTF there are two percussion examples I'd like to draw your attention to. at the very beginning you hear a very wooden percussion sound which includes whooshes and scrapes and knocks-what the heck is that? we mounted a Barcus-Berry pickup on the studio door and I played the door with a stick! another curious sound that happens you hear is what we called "throw down cymbal" because that's what I'd do. I would throw a cymbal on the floor as rich was recording and at the exact moment the cymbal hit the floor rich would vari-speed the tape machine down which stretched out the sound and made an exceptional noise.
bill bruford once told me the melody I had written for "Joan", which sounded like a violin but was a guitar synth, was one his favorite melodies I had ever written!
the cover is by Mr. Sukita, the same photographer who did the Lone Rhino cover. it was from the photo session for Ryuichi Sakamoto's solo record Left-Handed Dream which was done in tokyo in 1981, the same year as Discipline.
released on november 5, 1991, 4 months before Inner Revolution.
*we released this compilation to insure there was a CD of (most of) the first 3 solo records.