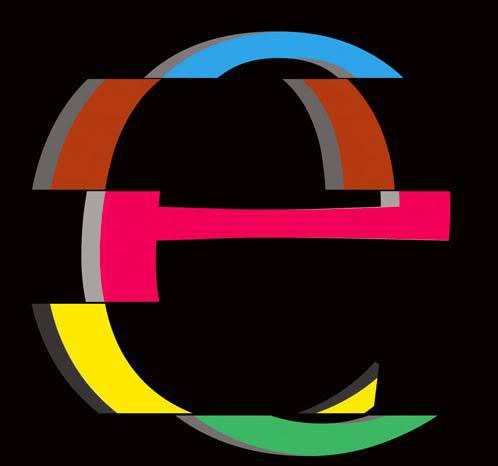 e
release date: 2011
"a" – 0:30
"a2" – 3:38
"a3" – 3:07
"b" – 6:13
"b2" – 3:36
"b3" – 1:22
"c" – 6:19
"d" – 6:01
"d2" – 2:51
"e" – 0:56
"e2" – 7:58
trivia points
it took me almost 3 years to write the entire 42.5-minute piece titled "e." not constant writing, of course. during those years while I was working on "e" (from mid-2006 through february 2009) there were so many other things happening.
including:
touring australia on my own (for 29 days)
recording a new Bears record
touring with the Bears
making a record with ProjeKct 6
doing a short tour with ProjeKct 6
doing a short tour with Umphree's McGee
recording with NIN
releasing Side Four
releasing the Rockpalast video from germany
releasing a record with Michael Clay
touring for the last time with King Crimson
starting up and then touring the world with the Adrian Belew Power Trio (version two) who did 6 tours of the US, 2 in Europe, 1 in Japan, 1 in South America, and 1 in Russia during that period. in between all the the traveling my calendars are full of days of rehearsing, writing, recording, and doing loads of interviews.
Eric and Julie Slick came to audition on friday may 19, 2006. eric was 19, julie was 20. I was 56. right away I was thrilled with what they could do and how I could see us evolving into something unique. they made me feel like a kid again! it didn't take me long to decide I wanted to challenge them by writing some difficult things for us to play. those things over time became the record "e" and they played every piece with a powerful confidence. touring so much, the band just got better and better!
I think the first piece of "e" I played for eric and julie was a guitar version of what would become "d." it was a recording of just me playing guitar but adding frequent loops, all in one take. at that point it was titled "planet e." another time, as they arrived for rehearsals, I remember playing a new piece (eventually titled "e") live for them, again making all the necessary loops as I went. it was wonderful to see their faces. so young and full of excitement!
julie remembers when I first showed her the opening riff for "a." she recounted our conversation:… julie: "wait, I have to play this for 4 minutes straight?! can I loop it?"… me: "no."
every day when we came into studiobelew to rehearse and record the first thing we did was play b3, the most difficult piece rife with multiple time signatures and tricky bits. it's a 1:16 headache waiting to happen. finally on the last day of recording as julie remembers it, we walked in and played it once. perfectly. yes!
as I mentioned before, I felt with eric and julie and myself there was a unique chemistry and therefore unique opportunities. I had two goals for composing "e." one was to try to push the boundaries of working in a trio format. the other was to prove how good the trio could be.
since Twang Bar King of 1983 I had not used a band to record my solo records. the slick power trio was the first band to do so in 26 years! when you pay great musicians to join you on a record you've been mulling over for nearly 3 years you expect them to bring their best and eric and julie certainly did. there were places in which I spelled out exactly what to play and most of it was very difficult, and other places where I asked them to play whatever they thought they should play. because I was so deep into the material I had very strict ideas but in both cases they excelled. I had never heard a bassist do what julie does. as a drummer myself I always felt eric did what I would do if I had the abilities. he reminded me of a young Bill Bruford. what a musician choses to play or not to play is so very important. their personal tastes fit mine well.
guitar-wise what I'm doing in the whole of "e" is so complex I had to make a map (picture two). as you can see there are 15 different loops I have to make as I am playing, and they all have to be timed perfectly.
to complicate matters further there are also sections where I do "offset" guitar parts resulting in a "cascading" effect. offsets are normally done with two guitarist: one guitarist plays the first note, the second guitarist plays the next, and back and forth it goes. by having a Roland VG-99 with each string pitched to different notes and delayed perfectly in sync with the first guitar part so it plays on every other beat, I am able to play both parts. twice I play the offset cascading guitar: 16 seconds into "b2" and 16 seconds into "d2" the cascading offsets begin. they happen quickly and in time with the music, so it seems like two guitarists trading notes.
some of the trickiest guitar loops are in "c", "d", and "e. " for example in "c" at 3:12 I make a loop which last until 3:35. then I play offset variations around the loop until 4:24 when I make a different loop and play faster offsets against that until 4:36. "d" takes it a step deeper with 4 loops at once overlapping and offsetting. 6 minutes and 6 seconds into "e" comes a slippery bit: making a loop of the e theme chromatic riff and then playing an offset harmony to that! many of you will have seen me mess that up in live concert over the years but when it's right…!!!
anytime you hear a sound other than guitar that sounds perhaps like a keyboard, it is the Korg MS-2000 which is always being triggered by my guitar. you only hear it when I activate the volume pedal.
by the way my two favorite pieces are "b" and "e." in live concert especially, where the band plays them so fiercely it's transcendent.
or a long time I had been doing my own artwork but for "e" I wanted something I knew I couldn't do. enter photographer/graphic artist Mark Colman who designed the stunning e graphic as well as terrific photos which he treated into artwork.
over the years of touring the power trio we eventually played all 5 pieces of "e." but we never played the whole thing from beginning to end in a live performance. that was only done once. with the Metropole Orchestra.
released june 26, 2009.
consider "e" to be in 5 parts: a, b, c, d, and e. but to make it easy to reach the various sections within some of the pieces it was decided to give each section a track name.