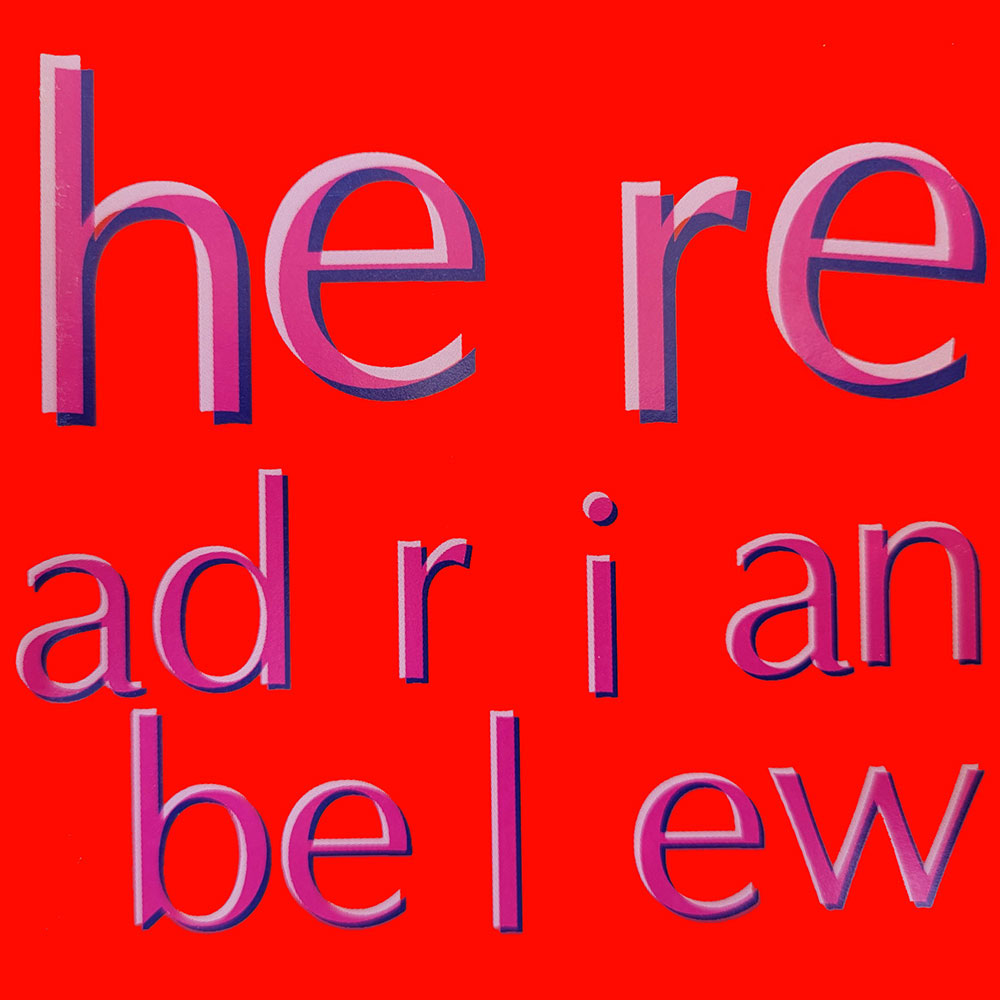 here
release date: 1994
"May 1, 1990" – 4:02
"I See You" (Belew, Ross Rice) – 2:42
"Survival in the Wild" – 4:09
"Fly" – 4:45
"Never Enough" – 3:43
"Peace on Earth" – 2:55
"Burned by the Fire We Make" – 3:10
"Dreamlife" – 2:29
"Here" – 4:28
"Brave New World" – 3:44
"Futurevision" – 4:15
"Postcard from Holland" – 2:49
"Hidden Track" – 1:46
trivia points
May 1, 1990 begins with the rather spooky sound of my GR-700 synthesizer playing itself! the title refers to the evening martha and I met in orlando, florida at the Peabody Hotel following the sound and vision show I had just done with david.
in most of the songs I played cello as you would a string bass instead of a bass guitar: May 1, 1990, Survival In The Wild, Never Enough, Peace on Earth, Dream Life, Here, and Postcard From Holland all have a "cello bass". I liked the acoustic organic sound it lent those tracks.
for the backwards guitar parts in I See You I recorded the notes I wanted with my voice first, then turned that around backwards and learned how to play it on guitar. then I recorded the guitar parts I had learned and turned them around backwards to achieve the melody I had originally sang. sheesh! it's confusing!
for I See You I had the rare occasion of a writing partner: Ross Rice.
for the guitars in Survival In The Wild I used a Jerry Jones electric sitar (picture two) and high-string nashville-tuning Fender Santa Rosa (picture three).
the ethereal sounds in Fly were made with a Roland GR-50 guitar synth. the song was written and recorded with a dobro (picture four) tuned to DADDAD. I used a koto (picture five) for the harp-like glissandos. the long low notes at the very end are my voice being manipulated.
I like the line "if I land on earth again I'll be happy just to cut my face while I shave."
I don't have the aptitude and patience to be my own recording engineer, preferring to have another set of hands and ears for those skills. otherwise i try to do everything myself. but just before Noah Evens came to work with me I did engineer Here and Of Bow And Drum (from Op Zop Too Wah).
there was a rare single CD with two versions of Peace On Earth (picture 1). the CD had a testimonial sticker from Brad Roberts of Crash Test Dummies which said, "deft songwriting, uniquely powerful voice, and imaginatively woven instrumental textures makes HERE a compelling listen" thanks brad!
in my opinion the lyrics to Futurevision have a strong relevance to the state of the world today. some young artist should be covering that one!
the quick little sound byte you hear between Here and Brave New World is me playing a pole that secured the ceiling in the recording room.
for this record I pitched my drums tighter and higher. as usual I played and sang everything on the record.
released april 22, 1994, one year after the acoustic adrian belew.