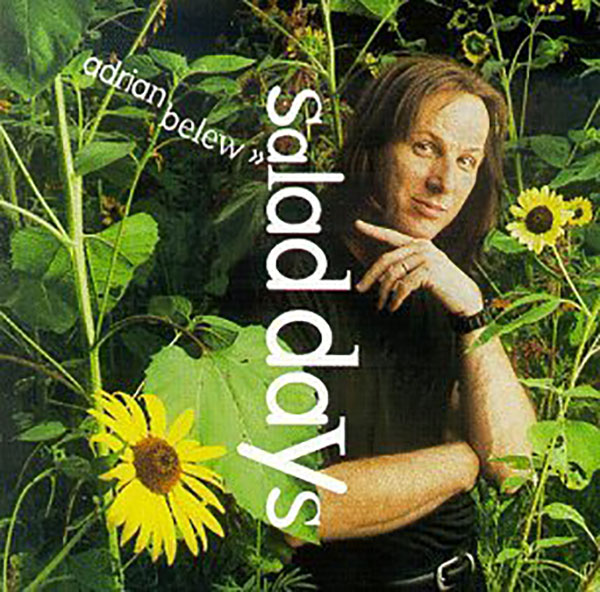 belew prints: the acoustic adrian belew vol. 2
release date: 1999
The Lone Rhinoceros
Men In Helicopters
The Rail Song
Everything
Three Of A Perfect Pair (Live In Argentina)
Return Of The Chicken
Never Enough
The Man In The Moon
I Remember How To Forget
Bad Dyays
Fly (Live In Argentina)
Young Lions
The You Hit With A Stick
Cage
Dinosaur
One Of Those Days
trivia points
because we put out the two volumes of acoustic versions of my songs on our own, we felt they hadn't reached the full audience they might have with a proper record label. so we made a "licensing deal" with Thirsty Ear Records. well, that and they waved a little money at us.
this record is one of the few occasions where the artwork was done by someone else, the record label' art department. for the cover they used a photo of me standing in our garden full of wildflowers which I grew myself.
there are some well written liner notes from Aaron Hondros Steinberg.
apart from the string quartet in Men In Helicopters I played and sang everything on the record.
being an acoustic "compilation" record there's not much new here except for two "live tracks" from solo performances in Argentina. I had thought I might put out an entire live show from argentina. it was be titled "This Is A Pencil", but I decided to release the two best pieces Three Of A Perfect Pair and Fly instead.