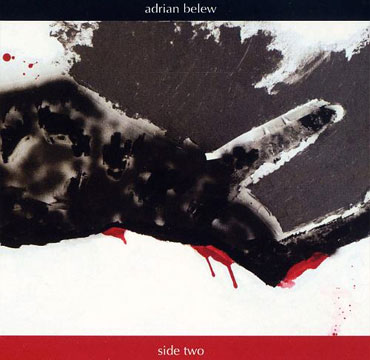 side two
release date: 2005
"Dead Dog on Asphalt" – 4:05
"I Wish I Knew" – 3:19
"Face to Face" – 3:03
"Asleep" – 5:23
"Sex Nerve" – 3:06
"Then What" – 3:02
"Quicksand" – 3:19
"I Know Now" – 1:26
"Happiness" – 1:53
"Sunlight" – 4:32
trivia points
I bought a beautifully beat old farm truck. a 1965 chevy stepside much like my dad had, and bolted a fake rhino horn onto the hood. (picture one) around 8:00 the morning of july 15, 2002* I was driving the rhino truck on north green hill road, a tight hilly serpentine two lane. at the top of the hill a dog ran out in front of me. I barely missed him. then a second dog darted right between my wheels. no way to miss him. I saw him spinning in the road in the rearview mirror, and so went back to drag his body from the pavement. very sad. I always imagined I might take up painting someday. when I was an "old man." maybe 78. but that morning I saw in my mind something I wanted to paint. later that day I went to an art store, asked
multiple questions, and returned with two canvases, some paints, brushes, tape, and pallet knives. then painted my first painting. the cover of Side Two. I called it Dead Dog On Asphalt.**
of this period, the record I have listened to most frequently is Side Two, which may be my favorite of the sides. first there is the guitar work, which is often distorted guitar through a guitar synth. adding distortion to a guitar synth completely alters the timbre making it closer to the characteristics of a violin. secondly, Side Two relies heavily on keyboard technology which was a new wrinkle in my vocabulary. thirdly there is the use of drum machines. for me this was somewhat of a new frontier. this record was only ever intended to be a studio record, not something to play live.
as mentioned in the previous trivia notes, I had purchased two keyboards: the Korg MS-2000 (picture two) and the Nord Lead III (picture three). most of the sounds and textures here are generated by these two synths.
the MS-2000 is not as complex as some synths but one feature I loved is called "unlatching." remember my guitar is connected to this synth via midi. in layman terms whatever I play on guitar is also being played through the synth. but in "unlatch" mode the synth takes that information and reconstructs it into longer more fluid sounds, creating its own version of what I played but in the same relative key.
the opening of the record (Dead Dog On Asphalt) is a perfect example. I'm actually playing guitar but you're only hearing the "unlatched" MS-2000 aspect of what I'm playing which is completely different. that really intrigues me.
for the drums on this record I used my 1955 WFL Ludwig kit, comprised of only 3 drums: a 26″ kick, snare, and one mounted 12″ tom. within the kit I often placed metal pieces (such as a circular saw blade or a mic stand) a log drum on top of the bass drum, and bongos. a nice noisy kit. any other drum sounds or patterns on the record are from a Korg ER-1 Electribe drum machine. (picture four)
apart from the aforementioned drums, synth guitar soloing, and keyboard ventures, Dead Dog On Asphalt also includes two electric rhythm guitar parts, bass, tympani drums, and the oddly-accented chanting vocals: "dead….dog on…asphalt….dead dog…on as….phalt."
Erick Cole joined me on acoustic guitar for the interlocking guitars which run throughout I Wish I Knew. his part on the left, mine on the right. he and Kevin Max (aka Kmax) had dropped by StudioBelew for an afternoon which ended in erick co-writing with me on two songs. I played them the beginnings of a few unfinished tracks, mostly drum and keyboard ideas. kmax liked the tracks just as they were and wanted to record spoken word over some of them. kmax had volumes of poetry he had written. so he chose some poetry, and we recorded his recitations. this resulted in his record Raven Songs 101. I painted the cover. (picture five). later I finished writing some of the same tracks as songs which I used for Side Two.
I Wish I Knew also includes a drum loop I made playing rods on a log drum (then turning some of them backwards), some eerie MS-2000 programs (the main one I named High Clouds), a guitar loop which changes over time, treated vocals, and bass.
with a few exceptions I chose to play simple bass lines with a bit of melodic content throughout the record. the bass sounds tend to be straightforward and unaffected.
this date is off by one year in the liner notes. I began painting on 7/10/02.
** this is from the liner notes.
there was a "secret message" in the titles. if you look on the back cover, the titles are listed in white but 3 of them are in yellow. when you put those 3 together:
"I Wish I Knew Then What I Know Now"
there's the secret message.
Face To Face
"most of our lives we await your embrace,
and to know what it's like when we meet
face to face
is it a beginning, a continuing, or the end?"
this very large subject matter is couched in a simple 3:03 pop song. to the old noisy Ludwig kit I've added a hi-hat and a large Paiste gong cymbal. there's also a continuous rhythm I'm playing lightly on the log drum. erick cole plays the main feature, a balalaika, which is why I consider him a co-writer, the part is that essential. the bass is a bit more distorted than usual. there is a curious MS-2000 program I wrote called Invaders that sounds like the voice of an alien, more eerie keyboard, a nice doubled guitar that plays around the vocals, as well as a backwards guitar solo. a two part harmony rounds out the picture.
for this record I used a haiku-like poetry style to write some of the lyrics. Asleep is my favorite of these:
"one day you wake up, but you didn't
even know you were asleep."
and it ties into the painting pictured here (picture six: Side Two's inner sleeve) which is also called Asleep. a peaceful bedroom looking out at the World Trade Center at 9:03 on the morning of 9/11. thirteen words to describe one of the world's most traumatic events.
musically Asleep opens with my MS-2000 Radio One program, followed by a stock Electribe drum loop, followed by a melodic bass line which forms the basis for the rest of the track. things kick into high gear with the entrance of the "violin" guitar synth which screams like an electric shock! the terse vocal line begins while erick cole adds a Roland Handsonic mimicking a theremin. more "violin" guitar and the verse repeats (and includes a 6-year old leah belew whispering "wake up"). more savage "violin" guitar and theremin and suddenly there's a strange lull of Nord III sounds. then comes the reprise with real drums, a subtle pair of backwards guitars, acoustic guitar, bass, vocals, and a retrograde version of the bass line played on real violin (peter hyrka) and cello (gary tussing). I really enjoy this kind of guitar work.
Sex Nerve begins with an Electribe loop, then I add a short "yawning" guitar loop, a repetitive Nord III sound and a sparse Nord bass. meanwhile the electric guitar swoops up and around with human emotion (I really enjoy this kind of guitar work as well ) and the soft seductive vocal sings,
"she shudders like a leaf falling from a tree,
when I touch her
her fingertips soft like cloth across my lips."
what did you expect with a title like that? more emotional guitar, and a second verse, same words but with harmony this time. then the bass changes to a Zeta Electric Upright (picture seven), a single note piano line begins, as does a three-note Nord melody, and a different guitar loop which sounds like church bells starts.
a full explanation of Then What is beyond me. it's a bit nutty. the fuzz guitar line is triggering the crazy horn section from the MS-2000, my wacky ludwig kit is in full regalia, then suddenly the whole thing goes "musique concrete." I really enjoy this kind of music but it's not for the faint of heart.
Quicksand has only 4 musical ingredients: a Nord III program (which includes the bass part), real drums, vocals, and electric guitar. but it's an important reason why this is one of my favorite records. the Nord part I played has the bass line and chords together. the drums are a combination of elements: brushes played on the bottom of the snare drum (on the snare itself), a drum machine bass drum loop, backwards snare and cymbal sounds, a single tom tom, and a Japanese fan with a delay. the vocals are treated to be as intimate as possible. the electric guitar lines are faster than I can actually play thanks to tempo manipulation.
I Know Now also has only 4 ingredients: I played VDrums, log drums in 7/8, Zeta Upright bass, and electric guitar through a program I wrote in the Johnson amp. then I added a quick touch of Radio One for the end. so, 5 ingredients.
for Happiness it's back primarily to the Nord III. two separate keyboard parts. one playing a part that sounds similar to mellotron flutes, the other playing a melody sounding something like a toy piano. for the third time round the melody I add a chugging backwards guitar and a bass line played pizzicato on the cello.
Sunlight was written on a Japanese koto.
there are 13 strings on the koto. you make your own tuning by moving the bridge piece on each separate string. the tuning I made is (from bottom to top): C D F G B C D F G B C D F. this makes the right side of the bridge on each string in tune and leaves the left side of the strings for trilling and moving the pitches up or down. it's a fascinating instrument. a little synth breath opens the track, then a skittering MS-2000 part enters, followed by a koto glissando. for the bass part I doubled a pizzicato cello playing a repetitive G note.
the koto plays the entire melody, (eventually a high vocal note is added) and the vocal follows with this cheerful lyric:
"you start out wrinkled, and you cry
you end up wrinkled and you die."
next comes an interesting middle section with backward sounds and "ba bump bum" vocals which lead us into the multi-vocal "sunlight" section with different vocals popping out everywhere. verse two, same as the first but with harmony. from there the song continues in the same vein until coming to an abrupt stop. similar things have been done before but I couldn't resist adding the little "play me again" loop to end the record.
hey, there is no guitar in Sunlight!
picture four is me with some treated versions of my paintings. photo by Rick Malkin.
Side Two was released july 12, 2005, six months after Side One.